About Cool Frog Refrigerated Transport
We deliver refrigerated freight throughout Victoria. Our service is prompt, efficient and friendly. For a quote, booking or further information please contact us by phone or email. We can be contacted at any time on any day. Please don't hesitate to let us know if we can help you with any of your transportation needs.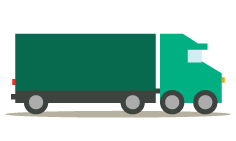 Careful Transportation and Efficient Service

Keeping your Products Cool

Ready to Take your Call
Our Services
We provide reliable, fully refrigerated trucks of varying sizes. The "Cool Frog Refrigerated Transport" fleet of refrigerated vehicles range in size from enclosed utes and vans through to 6, 8, 10 and 12 pallet heavy, rigid trucks. We transport daily to Melbourne and throughout Victoria.
Cool Storage
We can store overnight.
Transporting
Efficient & reliable.
Secure
Safe & reliable.
Personal Service
Keeping in touch.